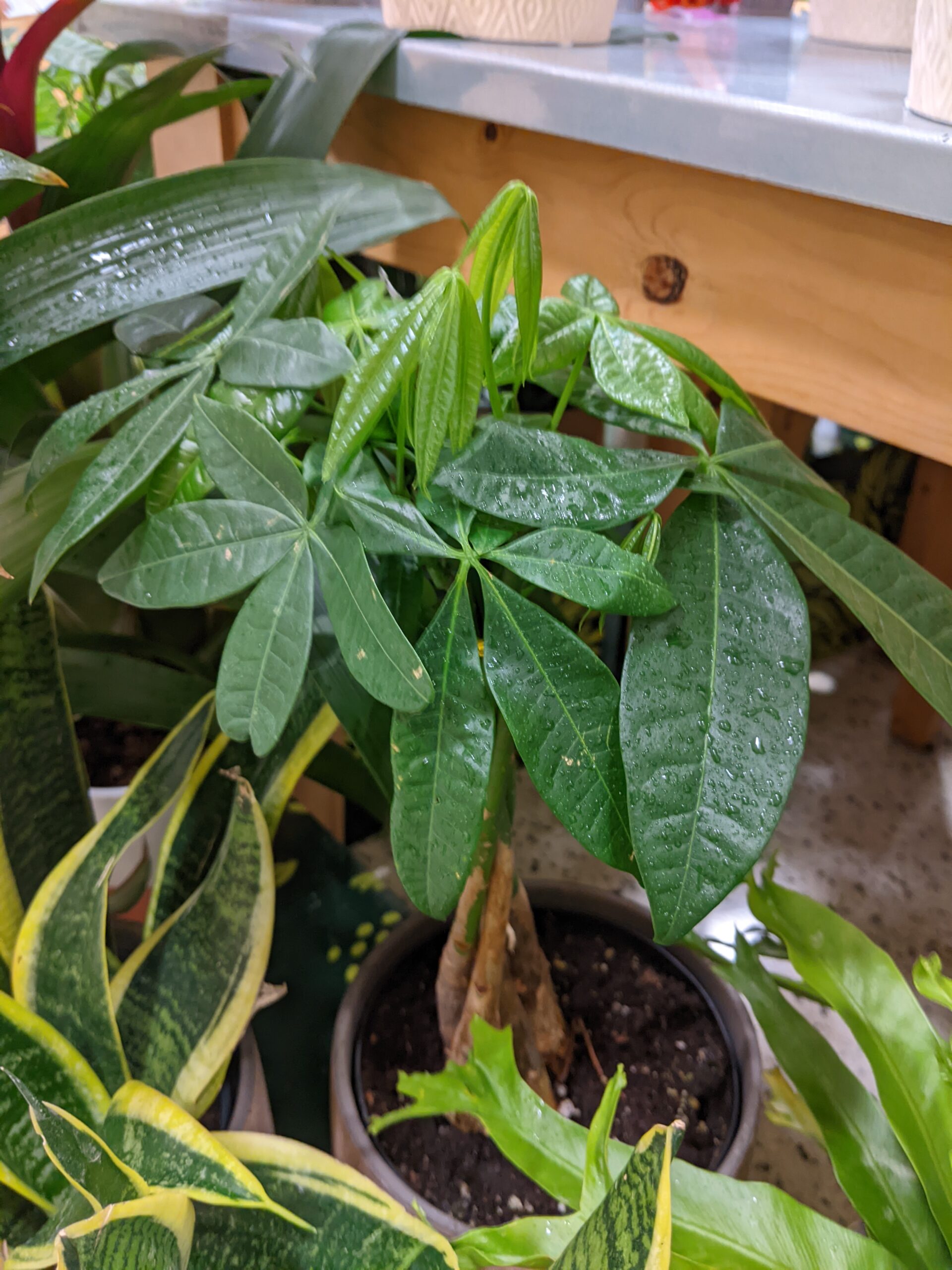 Pachira glabra
French Peanut, Lucky Tree, Money Tree
Slightly pachycaulous flowering tree to 50′. Foliage palmately compound with 5-7 leaflets to 4″ long. Flowers shaving brush-like, with 5 curly green petals and many long white stamens.
Fruit a 5″ green football-shaped pod. A very popular houseplant, sometimes planted in groups of 3 with braided trunks.