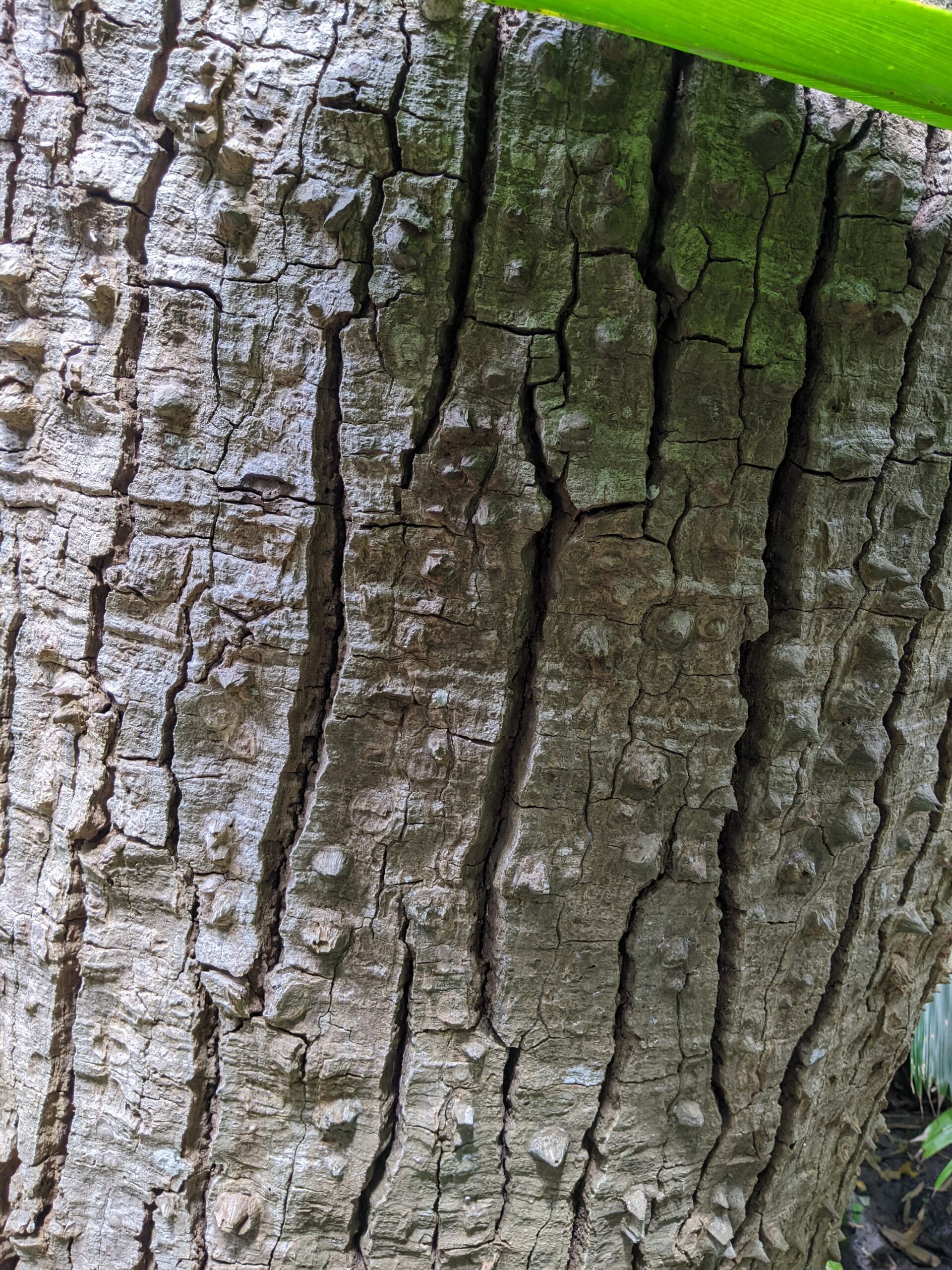 Ceiba insignis
White Silk-Floss Tree
Large flowering tree to 50'+. Trunk greenish-grey, buttressed, spiky (especially when young). Flowers 5-petaled, white (sometimes with streaks of magenta
and yellow), slightly fragrant; Pods green, football-shaped, splitting open to reveal seeds surrounded by white fluff, which was once used to stuff cushions and pillows.