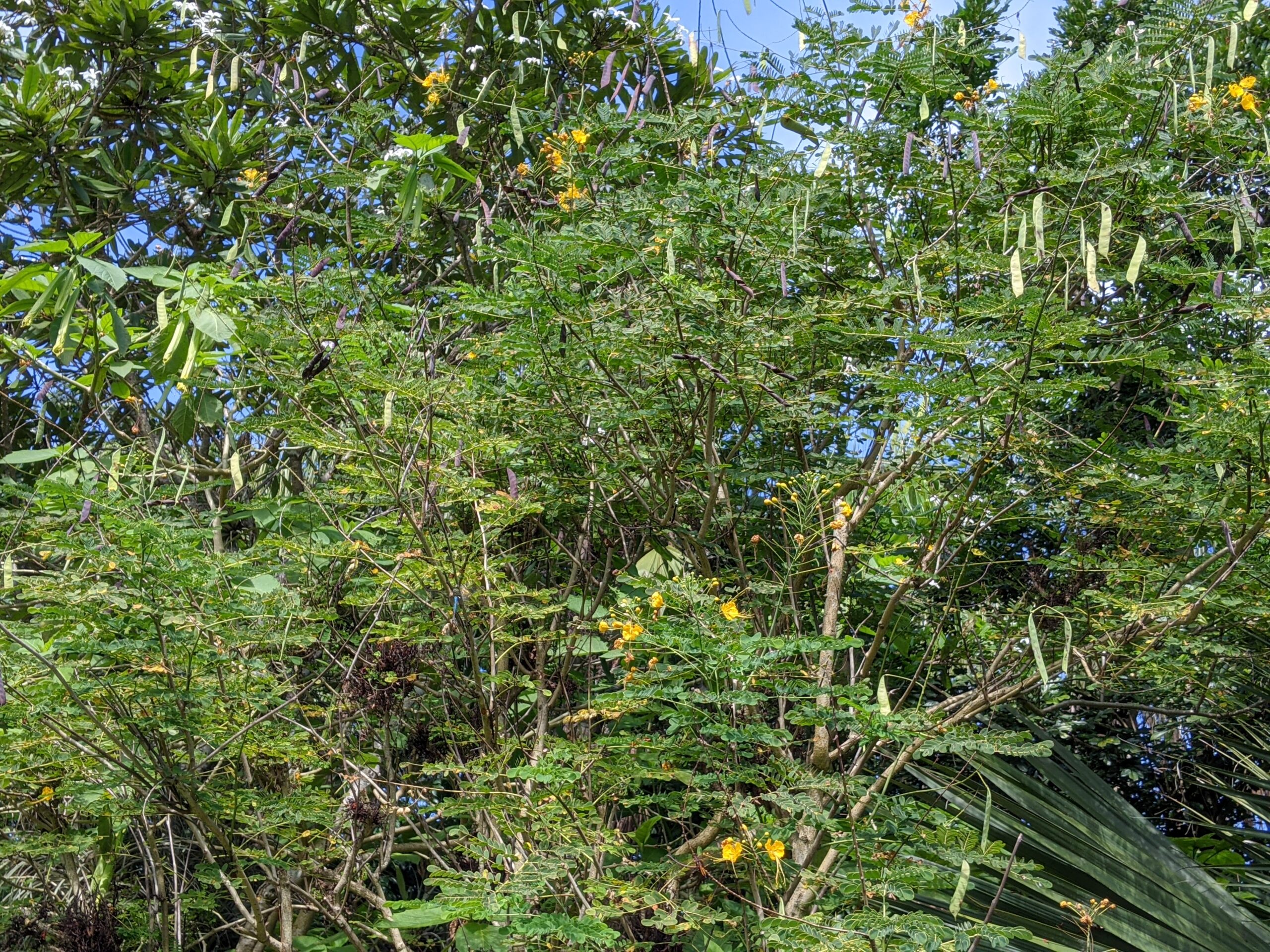 Caesalpinia pulcherrima
Bird-of-Paradise Tree
Showy flowering shrub or small tree to 15′. Foliage even-pinnate, with 8-15 pairs of 1″ long oval leaflets, with spines at leaf bases; Flowers very showy, with ruffled petals and long red stamens,
red with yellow edges, held in erect racemes to 18″ long. A pollinator attractant.